A few years back, AON Invent CEO Larry Robertson and his wife, Alicia attended a New Year's Eve party with several leaders of the retail and consumer goods industry. Knowing that Larry led the team at AON Invent, someone mentioned she had just seen Jennifer Lawrence's film "Joy", a story about the challenges and frustrations of the Invention process and suggested the Robertsons go see it. 
Larry was open to the idea and went on to say, "I'm guessing it's about someone spending six or seven years and half a million dollars on their invention. In the process of building a company, they go broke and their family falls apart. Then, if they succeed, which is a long shot, it's only after going through years of stress and grief."
After hearing this the lady was understandably confused:
"Oh, so you have seen the movie!"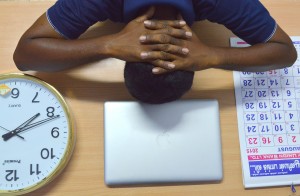 Larry hadn't yet seen the movie, just unwittingly predicted the plot of a major motion picture about the sad reality of the inventor community – it's one familiar to Larry and AON Invent, as they encounter stories similar to Joy's on a regular basis – save the happy ending.
Most invention service companies focus on the inventor and the inventor's passion. It's very easy to convince inventors to spend every available penny on their invention. They will do so easily, as long as you tell them what they want to hear.
At AON Invent, we care about our inventors. We know it's a complicated process requiring a lot of steps and a lot of trust.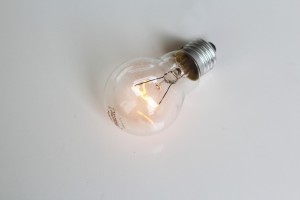 Coming up with the idea is the easiest part of the process – it doesn't require investment, time, or experience. Often it just hits someone in the shower. Thomas Edison had genius, but the original idea for a light bulb cost him neither time nor money… That came with the 1,000 revisions he went through to make a stable, working prototype.
Most innovations are comparable to this one. The idea is a critical part of the process, but completely worthless until someone puts it into action.
Do you have an idea or know someone who does? Maybe you've already taken action on it by getting a patent or prototype. Regardless, AON Invent offers a 100% free "Step 1" to analyze your idea. It's something that Joy Mangano would have appreciated.
We want you to find out for yourself (for free) if the idea is already out there, before you spend a nickel with us or anyone else (nine out of ten inventors tell us that their item fails in Step 1).
We've seen enough of the "normal" challenges and frustrations of the Invention process, and don't want the same for you. If you'd like to move forward after completing Step 1, then let us know! While we never guarantee the success of an invention, we absolutely guarantee that we will do everything in our power to prevent you from wasting money on weak or un-protectable concepts, since our success depends on yours.
AON Invent has absolutely nothing to hide (except the details of your innovation). Here's a breakdown of what we offer*. For more information, you can browse our website:
Here we show you how to vet the originality of your concept for FREE… BEFORE you spend a penny with us or anyone else.
Keep in mind that you are under absolutely no obligation to do anything more, but if you're encouraged by your results from Step One, you can move to Step 2.
This includes a one-on-one consultation with a member of our Invention Evaluation Panel, followed by a professional assessment of your product's commercial potential by our panel of industry professionals – all under the protection of our mutual non-disclosure agreement. Each concept is rated on our "Star Scale" of 1-3 stars. Only 3-star assessments qualify for our third and final step, and you're still under no obligation to move forward.
Step 3 Licensing Services: $3,000
The final step is the most inclusive. During Step 3, AON Invent will: conduct a patent search and prior art search, file an attorney-prepared provisional patent application with the U.S. Patent Office, create CAD presentation and/or animation as appropriate, a video presentation for your product and provide all services related to marketing efforts, licensing negotiations and ongoing administration thereof.
While we cannot guarantee that we will get your product licensed, we DO guarantee that decision makers of at least three leading consumer product companies in the applicable category will review all 3-star concepts. We do everything we can to help alleviate the frustrations of the invention process as well as the ongoing cost of protecting and marketing your invention, while paying you 49% of the gross income received from royalties… no deductions for expenses… no games with "gross" versus "net". 
That's all there is! The most you will pay AON Invent is $3,249.
Get started with Step 1 today!
Don't forget to like the AON Facebook page to stay updated on the latest from the innovation lab!
Note: Approximately 93% of the inventors who download our Step 1 discover a reason to abandon their innovation before spending a single penny of their hard-earned money. We consider this a public service, in and of itself! Of those submitted for Step 2 evaluations, less than 10% will qualify for Step 3. To put it another way, approximately 1% of Step 1 assessments qualify for Step 3. 
*AON offers additional services and the above services a la carte, as well. Contact us for more information.