The Purpose of the Invention Evaluation Panel
Each consultant on AON's Invention Evaluation Panel is a seasoned veteran and highly qualified expert in the retail and consumer product industry.  The consultant evaluates each product concept on the basis of patent-ability, manufacturing complexity, potential marketing strategies, competitive challenges and overall commercial potential and then creates a report of their findings and professional opinions.
After conferring with other members of our staff and management, your concept is given a rating of 1-3 stars.
Three-star ratings are encouraged to continue with our full service,

"Step 3"

program.
Two-star ratings indicate cautious optimism and will include specific suggestions and recommendations to consider before you invest more money – with us or anyone else.
A one-star rating means that our team feels that the commercial potential of your invention would not warrant further investment on your part and therefore we cannot, in good conscience, allow you to purchase our full-service silo program.
While we fully recognize how disappointing it is to hear that industry experts fail to see the commercial merit of your invention, we trust that you would rather find out as early as possible in order to minimize your investment of time and money.  The internet is full of stories about enthusiastic inventors who have spent their life's savings to develop an invention, only to discover way too late that they had overlooked one or more details that had rendered the concept worthless.
Larry Robertson, CEO and co-founder of AON Invent, has a proven track record as a visionary entrepreneur across industrial boundaries that include high-tech, retail, and financial services.  While serving as corporate manager of business development for Sam's Club, Larry worked closely with merchandise teams and suppliers and was chief architect of the company's first proactive sales strategy, which was credited with some of the largest same-store sales increases in the company's history.  After leaving Sam's Club in 1995, Larry teamed up with Ron Loveless, founding CEO of Sam's Club, for the launch of a product development & marketing firm that grossed more than $500 million in its first three years.  Over the years Larry has been the "go-to-guy" for many entrepreneurs, inventors, and consumer product companies and has vetted hundreds of product concepts and marketing strategies for tangible goods and services.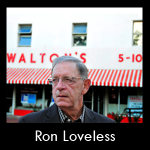 Ron Loveless (1943-2016) was a founding member of AON Invent's Invention Evaluation Panel where he shared his sage wisdom and experience as a merchant's merchant until his passing in October of 2016. Ron's amazing career included serving as Walmart's Sr. VP of hardline merchandise, founding CEO of SAM'S Club, and author of "Walmart Inside Out," the only book written about Walmart (by someone other than Sam Walton), who was actually "there" from the very beginning. Ron's retail industry and merchandise acumen made him a highly sought-after consultant for consumer product companies around the world.
Benedict "Ben" V. White has an extensive background in electronic retail, infomercials, mass retail, traditional retail, and placements of print media. He was the co-founder of D2C Marketing LLC, a direct-to-consumer company that provides low cost testing of many consumer products and is an owner and co-founder of Frankie Avalon Foods, a line of Italian Food that is currently sold on QVC.
Ben is president and founder of Star Shoppe Direct LLC., a unique celebrity-driven and licensed-related diverse product marketing company. Star Shoppe Direct places product and talent into various markets through electronic retail, infomercials, mass retail, traditional retail, and placements of print media. Current talent and products under contract are Bo Derek, Catherine Hickland (Soap Star, One Life to Live), Angela LaFera (Angel Designer) and Goldshield Health Products, Bio Pharmaceuticals LLC., (Viotin Hair Products and Simply Flawless Skin Care), Michael diCesere Award winning hair professional, Zone Chefs and Chefs Diet in home delivery of food, Madison's Crunch (Unique Chocolates), Royal Baltic Fish (Smoked Salmon), TownHouse Spa Cosmetics, World's Finest Seafoods (currently on Home Shopping Network), Rick Collingwood, and Advanced Mind Dynamics Weight Loss System.
Ben served in several senior executive positions at Home Shopping Network, including: president of HSN Products, president of HSN Cosmetics and president of HSN Celebrity Marketing. Under Mr. White's leadership, HSN was the first to introduce a new entertaining dimension to its sales programming with celebrity appearances tied to selected products and developed product lines for Susanne Sommers, Ivana Trump, Jennifer Flavin, Connie Stevens, Frankie Avalon, Louise Mandrell, Bob Eubanks, Tony Little, Brenda Dykgraff, Adrian Arpel, Vanna White, Elke Sommer, Dick Clark, WWF, NASCAR, and many others.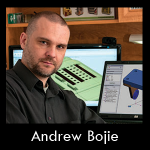 Andrew Bojie, co-founder of AON Invent and founder of All Product Design, a consumer product development company located in NW Arkansas, began his career with a mechanical engineering apprenticeship with the Ministry of Defense in the UK. Four years of training and six years of college gave Andrew a great foundation and understanding of the many facets of design and production engineering.  He spent the next 18 years honing his engineering and design skills within the retail industry, with a focus on packaging, display, and product design.
In 2011 Andrew formed All Product Design, Inc. to serve the needs of the bustling consumer goods industry, near Walmart's world headquarters in Bentonville, Arkansas.  Andrew is also an inventor himself and holds a number of patents, which has given him keen insight to the challenges of taking innovation to market, while fueling his passion to aid fellow inventors in kind.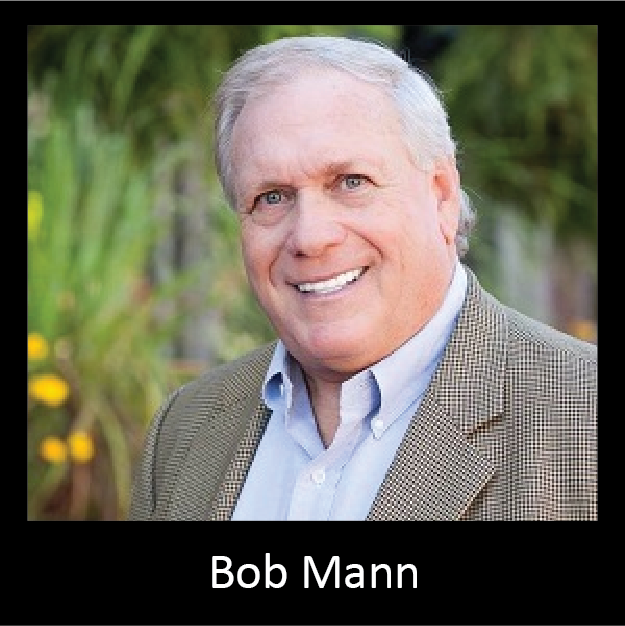 Bob has helped launch hundreds of new products and expand market share of clients such as Dole, Bayer, Motts, Polar Ware, Michael Angelo's, Tones and White Castle. During his 3+ decade career, he has sold untold hundreds of millions of dollars of consumer goods to major retailers such as Walmart and Sam's Club, while serving as vice chairman of Club Marketing Services (CMS), a company he co-owned for 23 years before the company was acquired by Advantage Solutions.
After building and leading successful sales teams in the U.S., Canada, Mexico and Puerto Rico, Bob began channeling his wealth of life's experiences into sales and motivational training for many of his previous clients in the retail and consumer goods industries.
Bob is the co-author of, "Selling in the Bear Woods", where he shares the disciplines all good sales people must master to become GREAT! In his book and as a motivational speaker, he often draws on humorous life's experiences encountered on his journey from humble beginnings in Alabama, where he later earned a B.S. in Textile Engineering while playing football at Auburn University. And now, AON Invent is thrilled to have Bob Mann join our team as a member of our Invention Evaluation Panel.